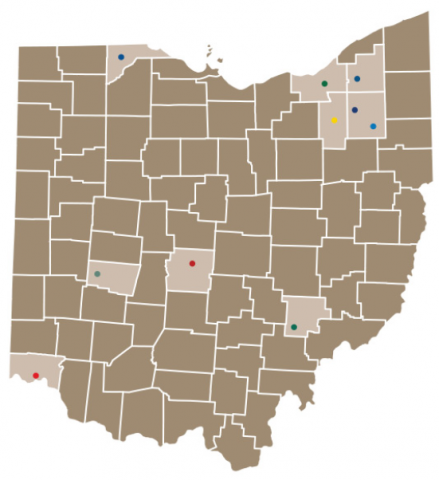 ---
The Medicaid Technical Assistance and Policy Program (MEDTAPP) Healthcare Access Initiative (HCA) supports healthcare professional recruitment and retention through innovative teaching and training programs that focus on behavioral health, community health workers, interprofessional education, and community‐based experiences to increase access to care for Medicaid and underserved populations.
MEDTAPP HCA fosters innovative partnerships between academic medical centers and health professions training programs in collaboration with the Ohio Department of Health, Ohio Department of Higher Education, Ohio Department of Medicaid, and the Ohio Department of Mental Health and Addiction Services. Recognizing the growing need for creating a diverse workforce and enhancing interprofessional education, Ohio's MEDTAPP HCA prepares current and future health professionals to serve Medicaid beneficiaries and to work in underserved communities.
Since its inception in SFY 2012, MEDTAPP HCA has trained and placed providers in specialties such as behavioral health, primary care, geriatrics, and advanced practice nursing. Nearly $57.1 million dollars in federal funding has been secured for this purpose.
Under MEDTAPP HCA, the following ten university partners have been selected as participants, with projects totaling $13.9 million dollars in federal funds and $14.4 million as university matching funds in SFY 16.