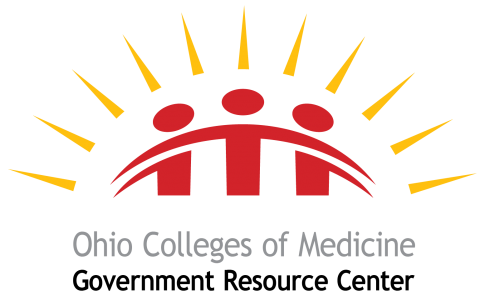 ---
The Ohio Colleges of Medicine Government Resource Center (GRC) is actively seeking to fill two full-time positions: Senior Research Statistician and Research Analytics Specialist. Read the job descriptions below to find out if you would make a good fit at GRC. To apply, visit wexnermedical.osu.edu/careers.
Senior Research Statistician (Job Opening 432366) - Senior Consulting Research Statistician will function as a scientific expert in biostatistics and biostatistical methods collaborating with health sciences investigators in early phases of applied research and large multicenter research projects, especially in the area of methodological design and primary data collection at the Ohio Colleges of Medicine Government Resource Center; ensures compliance to statistical and data collection principles when designing research protocols, experiments or observational studies (including calculation and determination of sample size, sample frames, and mixed data source logic models); develops hypothesis testing strategies and statistical models of health systems and population research; collaborates with investigators from multiple centers at OSU and other universities in planning, writing and preparing methods and biostatistical sections of research proposals; identifies or develops new statistical, analytical and data collection methods which may require programming of computer-intensive statistical and data methods software (particularly in the areas of complex design and multiple data source design); serves as a primary scientific contributor on OSU grants and sub-contracts, as well as on statistical and instrumental data methodologies proposals; collaborates with other researchers at the Ohio Colleges of Medicine Government Resource Center and other universities (particularly those with medical colleges) and mentors junior researchers; collaborates with principal investigators to write manuscripts, articles, abstracts and reports for publication in peer-reviewed journals and for State of Ohio health-associated agencies; attends and presents at national and international conferences and workshops.
Research Analytics Specialist (Job Openings 432356 / 432365) - Functions as a Research Analytics Specialist participating in the conduct of applied research for the Government Resource Center (GRC) and Ohio's state and local agencies in the areas of Medicaid, public health, mental health, developmental disabilities, and substance use; participates in development and implementation of population-based health surveys and other data; uses statistical, qualitative, and quality improvement methods to analyze and summarize research data; applies concepts from summarized data to GRC projects and programs to advise agencies and stakeholders; develops research protocols and manages large and small databases; creates advanced and complex queries to generate specialized data; writes reports of research results; participates in writing grant proposals to obtain additional funding in support of research being conducted; attends and makes presentations to state and local agencies; provides general data collection and analysis assistance to Ohio's colleges of medicine and governmental entities.