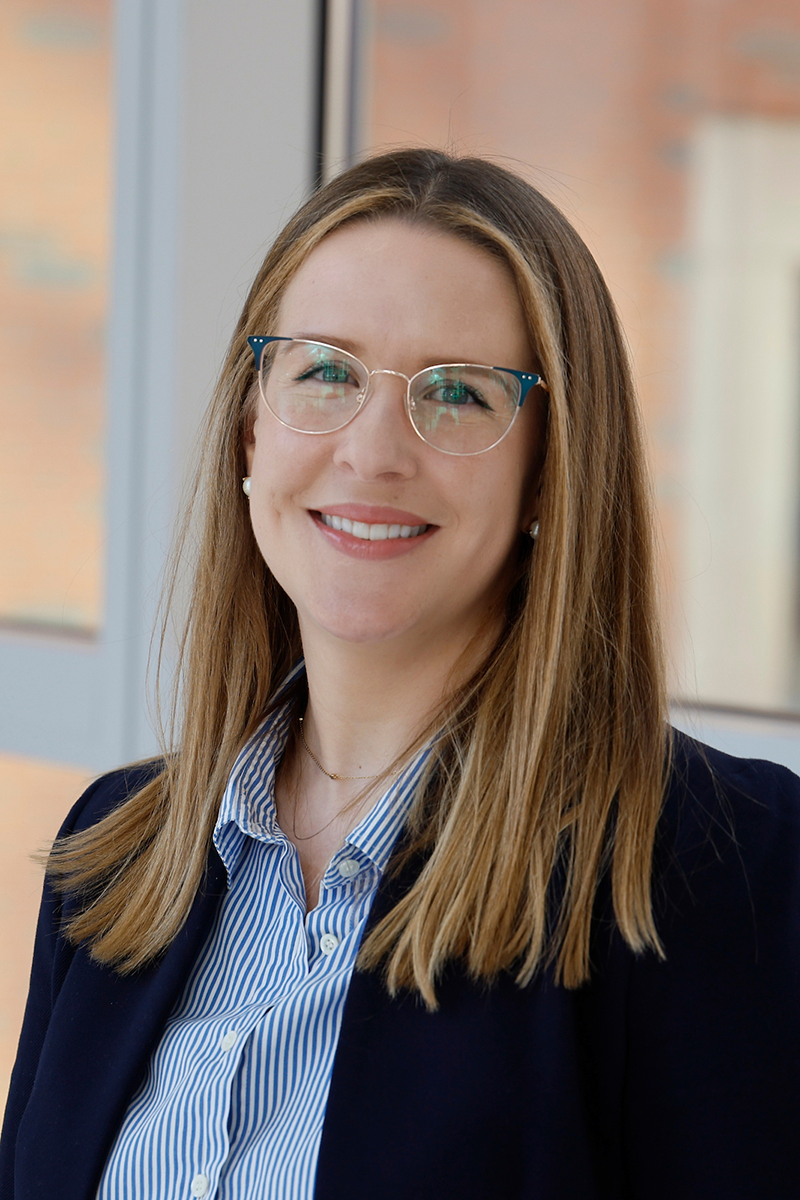 Emelie Bailey, MA
Pronunciation
EM-uh-lee Bay-lee
Project Director
---
Emelie (EM-uh-lee) is a Project Director and Manager, Program Design, Implementation & Evaluation at the Ohio Colleges of Medicine Government Resource Center. Emelie is a Principal Investigator (PI) and project lead. She works on research, program evaluation, and workforce development projects at GRC.
Emelie is a career public health and public service professional and has over a decade of experience in the fields of maternal and child health and behavioral health. Emelie currently leads projects in partnership with state agencies, academic institutions, and associations. She is deeply committed to understanding, supporting, and improving health outcomes for underserved and marginalized populations.
Prior to joining GRC, Emelie completed graduate coursework in health geography with robust cross-training in geography, global public health, social science and applied methods at the Ohio State University. Before her graduate education, Emelie was an Awards and Compliance Offer at the Elisabeth Glaser Pediatric AIDS Foundation, an international nongovernmental organization that addresses HIV and AIDS through prevention, treatment, research, global advocacy, strengthening of local health care systems, and community development.
Emelie holds a Certificate in Public and Nonprofit Leadership from the John Glenn College of Public Affairs, an MA in Geography from The Ohio State University, and a BA in Political Science with honors from the University of Vermont. Emelie joined GRC in 2018.