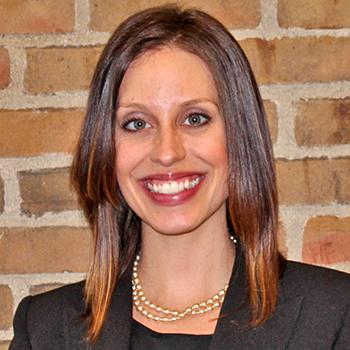 Nadine Wise
Communications and Marketing Manager
---
Nadine develops and manages the communications and brand strategy at GRC. She executes several statewide and national outreach efforts for GRC, including for healthcare projects that partner with the Ohio Department of Medicaid and the University of Massachusetts.
She brings nearly eight years of Ohio state government experience, serving in various liaison capacities at state agencies and in legislative offices.
Her roles throughout state government included legislative liaising, communications, external relations, social media and website management, and brand identity.
Nadine has implemented several inaugural social media campaigns for public agencies, increasing engagement from stakeholders and the public. She's defined, authored, and implemented web content, email marketing, and policy reports for several legislative task forces and state government initiatives. She is experienced in creating informational materials, press releases, templates, and publications that demonstrate impact and are consistent with agency brand identity.
Nadine graduated from Ohio University ('05) with a Bachelor of Science in Communications and a specialty in Political Communications and Public Advocacy.