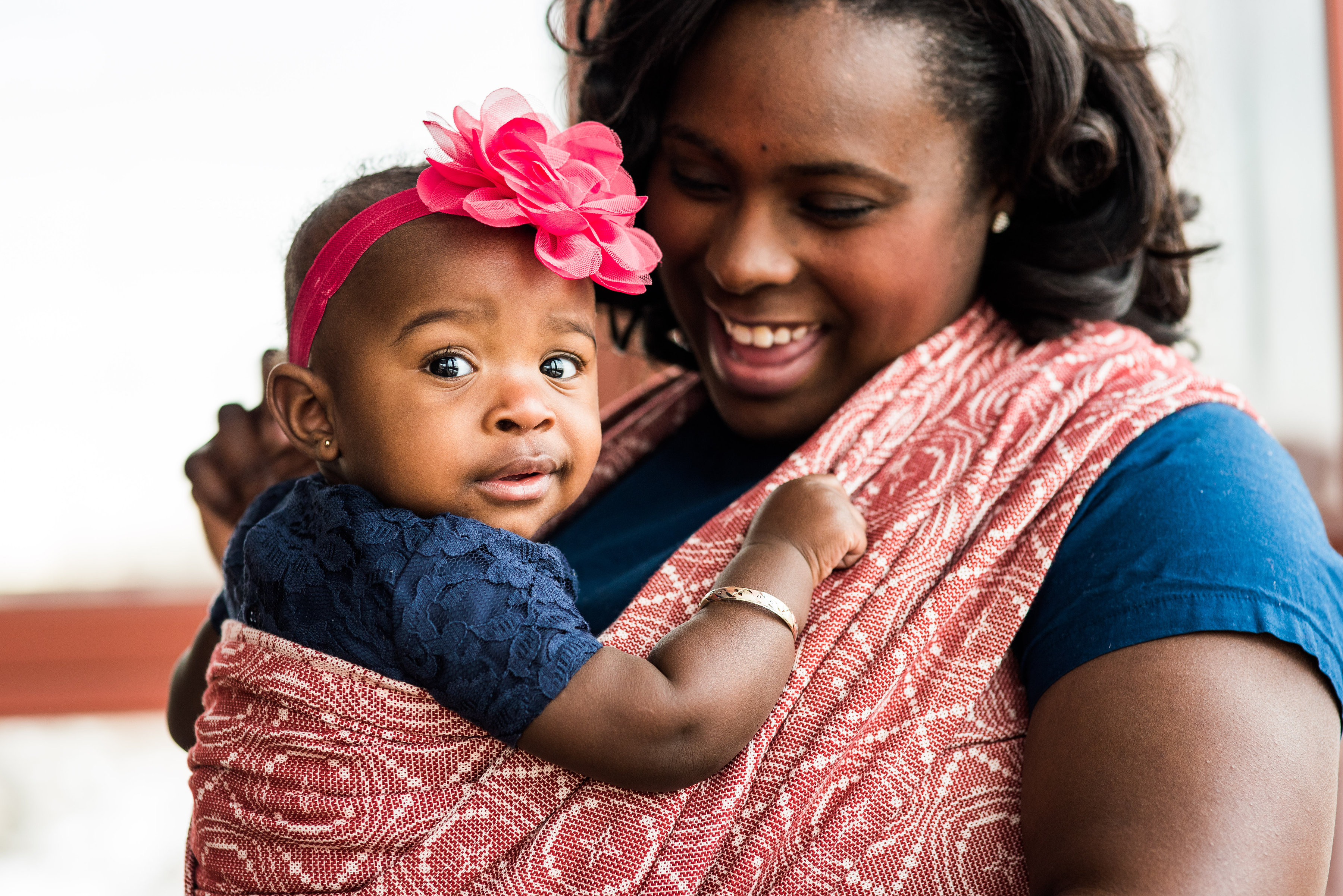 ---
March 2017
By Chau-Sa Dang
LaTonya Dowdell was 14 weeks pregnant with her first baby when her doctor told her she was at high-risk for premature birth. To help improve her chances of having a full term pregnancy, Dowdell joined Moms2B, a pregnancy education and support program in Columbus, Ohio.
"I would not have made it through my pregnancy without the support of my family, my faith, and Moms2B," said Dowdell.
Throughout her pregnancy, Dowdell attended weekly group sessions for pregnant women led by Moms2B staff to educate on topics such as nutrition, pregnancy, and parenting. It also gave Dowdell the opportunity to ask knowledgeable staff for advice on her pregnancy complications.
"I didn't fully understand what was going on. I had never been pregnant before," said Dowdell. "Moms2B gave me a list of questions to take to the doctor and I was able to work out a plan that worked best for me and my baby."
After giving birth to a healthy baby girl, Dowdell wanted to provide the same support she received from Moms2B to other women like her. Through The Ohio State University's College of Nursing, Dowdell became a Certified Community Health Worker (CHW) and now works for Moms2B.
"[CHWs] are trusted members of the community. They provide support to the people in the community who don't have support or need extra support," said Dowdell. "A lot of us have walked in the shoes of the people we're serving. That's how they are able to open up to us if we open up to them."
Dowdell serves pregnant women from Columbus' neighborhoods with the highest infant mortality rates by alleviating their non-medical stressors. On any given day, Dowdell could be assisting a mother with breastfeeding support right after her birth, providing Moms2B outreach at a community event, distributing Moms2B donations such as baby clothes or helping a mother pick out items from the food bank.
CHWs Uncover Barriers to Health Care
Om Pokwal completed his CHW training at Northeast Ohio Medical University1 and now serves predominantly refugee and immigrant populations at AxessPointe Community Health Center in Akron, Ohio. He helps to address the non-medical needs of clients that may prevent them from receiving the proper health care they need.
"If people are struggling with basic needs to sustain their daily livelihood, they will have no time and motivation to take care of their health," said Pokwal. "For others, it could be a simple translation of medical routines, medication doses and compliance."
Medical providers may not have adequate time nor trust with patients to uncover the obstacles that prevent them from arriving to their appointments. As an integrated member of the primary health care team, Pokwal is able to fill in the gaps that may be missed by providers.
"Our provider had a client who had been missing appointments," he said. "[The client] thought his Medicaid was discontinued by the government and found himself helpless."
Pokwal's client spoke limited English, but luckily he and Pokwal both spoke the same native language. By overcoming this language barrier, Pokwal discovered his client had simply misread a letter he received from Medicaid.
"When I visited him at his home, I found out that Medicaid had only sent him a letter asking him to update his latest information and income," said Pokwal. "I was happy to help him update his insurance and bring him to the clinic to resume treatment. Now he is improving much better both in his health and self-esteem because he found a trustworthy friend in a CHW. "