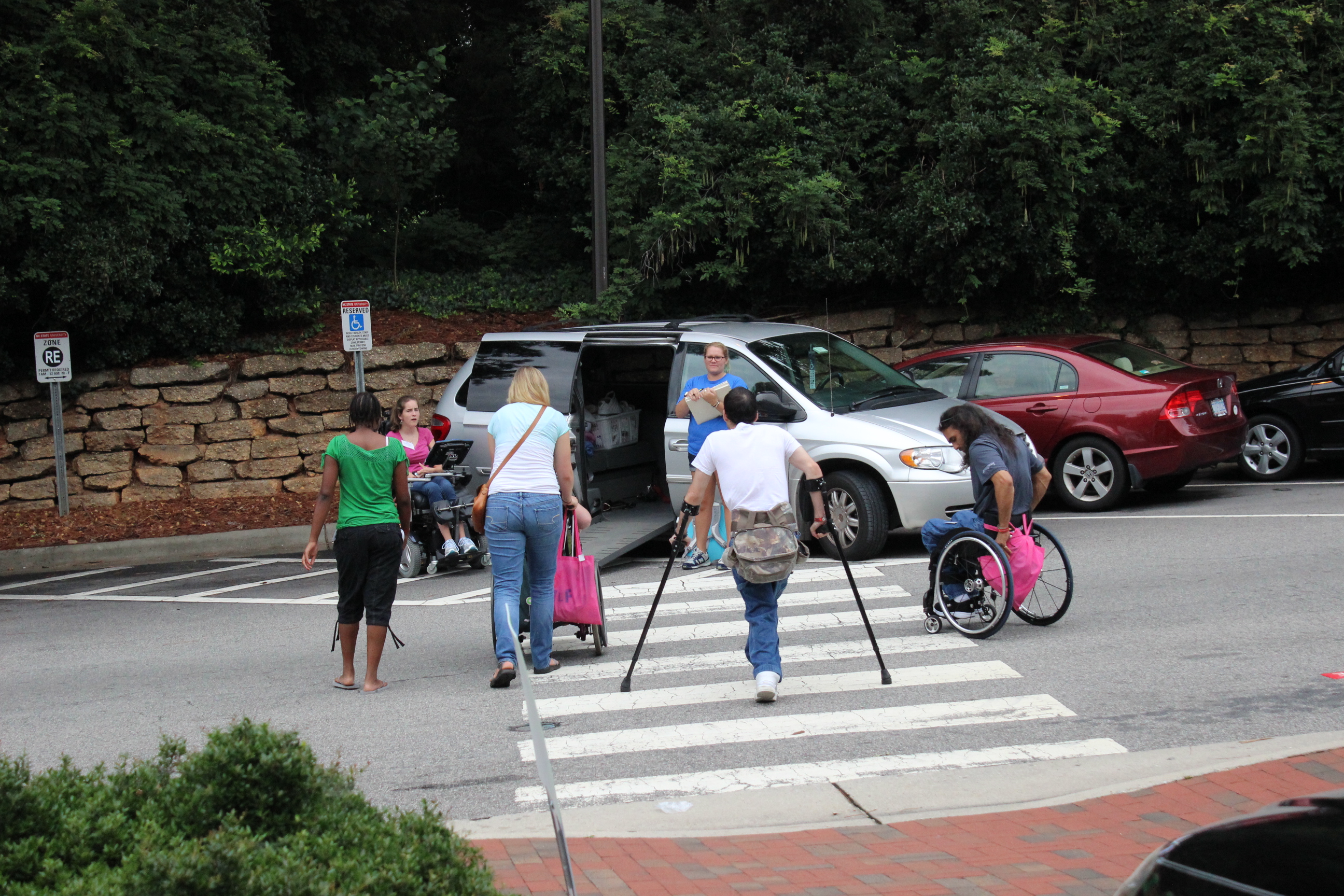 ---
September 2017
By Chau-Sa Dang
When put simply, Shari Cooper has one word to describe her transportation experiences as an Ohioan with a disability: "Challenging."
As an active advocate for Ohioans with disabilities, Cooper serves on several boards, commissions, and councils. She regularly travels 84 miles between her home in Dayton to Columbus in order to attend meetings.
"It's hard to make meetings. I have an accessible van but it's old and not running well. A decent used accessible van is over $10,000 and banks do not consider ramp conversion cost when looking at later models," says Cooper.
Four days out of the week, Cooper relies on paratransit services as her mode of transportation.
"Paratransit service has strict rules," says Cooper. "They can be 10 minutes early or 20 minutes late which makes a person really have to make the best judgement of how long to be somewhere. This is a huge barrier."
Cooper is not alone in her sentiments about transportation. A recent study led by the Ohio Colleges of Medicine Government Resource Center (GRC) and sponsored by the Ohio Developmental Disabilities Council found that obtaining safe, affordable, and appropriate transportation options were major barriers for Ohioans with disabilities.
Like Cooper, survey participants expressed frustration with paratransit scheduling and wait times. One participant shared their experience through an open-ended response:
"On several occasions, I had to wait outside the doctor's office because the doctor's office closed and my ride arrived so late. I am talking hours! There is nowhere to sit down and I feel very unsafe."
Dr. Rachel Tumin, GRC's Health and Social Sciences Research Manager and Principal Investigator of the study, says that improving transportation access can make all the difference between being an integrated member of the community and feeling trapped at home.
"Just because you can get to the doctor or the grocery store once a week doesn't mean you have the same freedoms and integration that everyone else has," says Tumin.
Cooper would love to go everywhere more often if she could. She enjoys going to church, festivals, museums, and the mall. She hopes to see accessible vans become more affordable, especially for people on fixed incomes.
Although survey respondents most commonly cited increased funding as a recommendation to improve paratransit services, Tumin points out that smaller, inexpensive fixes could have great potential in improving riders' experiences. For instance, 67% of survey respondents cited difficulty in reading documents such as bus schedules. A guide on reading schedules or revising how schedules and route maps are shown could help riders better plan for travel. Another recommendation was to improve communication between riders and providers on alerting them of delays or schedule changes.