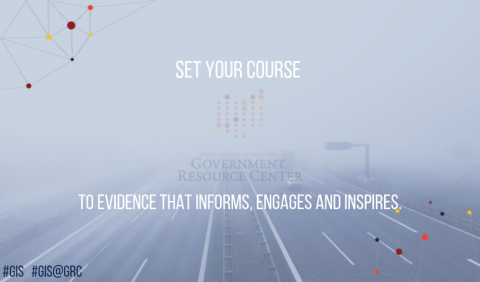 ---
Though it may come as a surprise, ancient technology is helping inform some of the latest innovations and advances in the way we think about and study population health. Predating the stethoscope by some 2,000 years, maps have existed in one form or another for thousands of years – and for good reason. Maps tell a story.
Whether it's where you can get gas, the most direct route to the beach, or where the closest hospital is located, maps expose the spatial relationship between objects. In their purest and simplest form, they inform decision-making based on evidence.
That's why, since the 1990s, public health professionals have increasingly turned to geographic information systems (GIS), or computer-based systems for evaluating and integrating spatial data.
At the Ohio Colleges of Medicine Government Resource Center (GRC) we use GIS capabilities, like geocoding, to match things like where people live in comparison with where health care providers are located. We are able to identify underserved areas and regions of low opportunity or low connectivity to health resources.
We also use GIS on quality improvement projects to identify counties with the greatest burden of chronic disease and on research projects to illustrate variations in health care enrollment patterns throughout Ohio.
Because mapping is so integral to informing public health decision-making, GRC staff is widening our use of GIS software by standardizing use and best practices across our organization and with our clients.
Though technology and health care have changed significantly since the advent of maps, one thing remains constant at GRC: We're committed to working with our clients to identify, research and spread innovative practices that improve access to quality health care for all Ohioans.