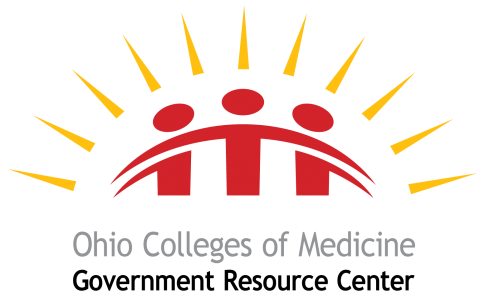 ---
FOR IMMEDIATE RELEASE: April 27, 2017
Nadine Wise, Communications Manager
614-685-3102 | nadine.wise@osumc.edu | @GRCOhio
COLUMBUS, OH – The Ohio Colleges of Medicine Government Resource Center (GRC), a fast growing center for health policy research, quality improvement, and technical assistance, is pleased to announce several additions to our staff, including Carrie Farquhar and Tina Bickert from the Ohio Department of Health (ODH).
Carrie Farquhar is the former State Dental Director of ODH, where she led the state Oral Health Program and the State Tobacco Program. She brings 30 years of public health experience and served on the Board of Directors for the American Association of State and Territorial Dental Directors from 2014-2017. Her new role as Project Manager will focus largely on the Healthcare Access Initiative and dental workforce activities.
Tina Bickert joins as Project Manager of GRC's State Innovation Model Self-Evaluation. She brings seven years of public health leadership experience, having previously led the Bureau of Health Services at ODH overseeing the Violence and Injury Prevention Program, Ohio Cancer Incidence Surveillance System, Comprehensive Cancer Control Program and Breast and Cervical Cancer Project (BCCP).
"We are pleased to have both Carrie and Tina joining the GRC team," said Heather Robinson, Interim Associate Director of GRC. "Combined, they bring over three decades of public health policy and leadership experience. Their collaborative skills and subject matter expertise will add much value to our organization."
Additional new hires include Kyle Long as Grants and Contracts Associate and Kenneth Jackson as Research Analytics Consultant.
Kyle Long previously worked on hospital contracts and patient accounts as an A/R Specialist at OhioHealth. He supports the administration of grants, contracts, and subcontracts for GRC projects.
Kenneth Jackson comes to GRC from Washington, DC where he previously worked as a Senior Programmer Analyst at Mathematica Policy Research. He will analyze data on the Technical Assistance to the Quality Section, Background Check, Behavioral Health Redesign and State Innovation Model Self-Evaluation projects at GRC.
"We are fortunate to welcome this strong, new research talent to the GRC family," GRC Director Lorin Ranbom said. "Carrie, Tina, Kyle, and Kenneth will enhance our public health policy knowledge, and we look forward to providing even better healthcare access research. Their experience as managers and collaborators will greatly improve our mission to improve access to quality healthcare for all Ohioans."
Housed at The Ohio State University, GRC is a public university-based center for applied health policy research and technical assistance. GRC engages expert faculty and staff at Ohio's Colleges of Medicine and partners with state health and human services policymakers to improve the health and health systems for all Ohioans. Read more about GRC here.
-30-