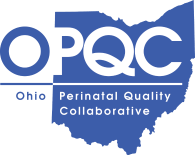 ---
Led by the Ohio Perinatal Quality Collaborative (OPQC) and Cincinnati Children's Hospital Medical Center (CCHMC), the Progesterone Quality Improvement Project engaged 25 outpatient clinics and 20 charter hospitals throughout Ohio to test strategies to reduce the number of preterm births. By administering progesterone in the ideal time frames to women diagnosed with qualifying conditions, the goal was to reduce the number of preterm births by 10% for women in two high-risk categories: before 32 weeks and before 37 weeks.
Through the Progesterone Project, OPQC also sought to identify barriers to the administration of Progesterone, such as precertification or payment, so they can responsively act on the information to ensure all eligible women are receiving treatment early in pregnancy.
After adjustment for risk factors and birth clustering by hospital, the program-associated reduction in births prior to 32 weeks of gestation among women with a prior preterm birth was 13% – a statistically and clinically significant finding. The results were published in the February issue of Obstetrics & Gynecology.
This project is funded by the Ohio Department of Medicaid and the Ohio Department of Health.