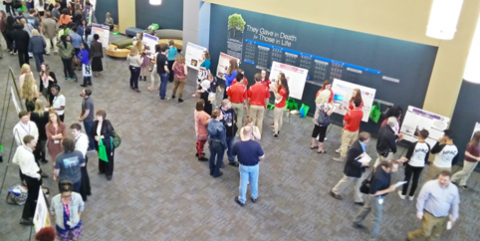 ---
Over 900 students from across Ohio gathered at Northeast Ohio Medical University in Rootstown, Ohio on April 23 to share their projects at the annual Health Professions Affinity Community (HPAC) Scholars Day.
HPAC is a pipeline program designed to engage high school and college students to advance their academic and career progress toward health professions by empowering them to design and implement projects to address health issues in their communities. Scholars Day is an opportunity for students to share their projects from the academic year.
HPAC utilizes 30 full-time AmeriCorps members trained as community health workers through their rural volunteer health corps, partially funded through the MEDTAPP Healthcare Access Initiative. Members establish and deliver the HPAC program in rural Ohio school districts by co-creating a self-generating pool of community-based volunteers and a system for asset-based community building and self-organizing to sustain the program.
Just a handful of the many HPAC projects presented at Scholars Day are featured below:
Heroin Heroes Candlelight Vigil
Thomas W. Harvey High School, Painesville, Ohio
Jagon Ahlborn, Summer Caranci, Dion Jackson, Ryan DiPierro, Justyn Fortner, Jill Hach, Malik Montgomery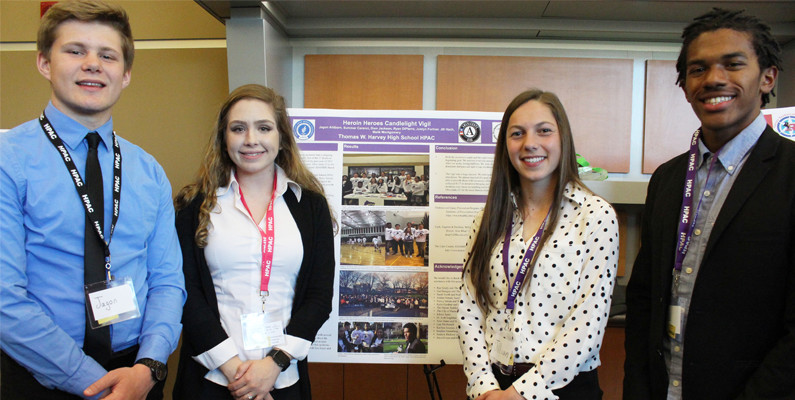 Students from Perry High School and Thomas W. Harvey High School partnered together to raise awareness about the heroin epidemic in their community. A basketball game between the two high schools raised funds for Lake-Geauga Recovery Centers and promoted their candlelight vigil to honor those whose lives in the community were lost due to heroin and opiates. The candlelight vigil featured speakers from the community personally affected by heroin and booths with resources from nonprofit organizations.
Maze Busters
Brooklyn High School, Brooklyn, OH
Aaron Wrost, Jonathan Drake, Mariah Jackson, Desiree Harvey, Katelynn Lorenzo, Rada Sadji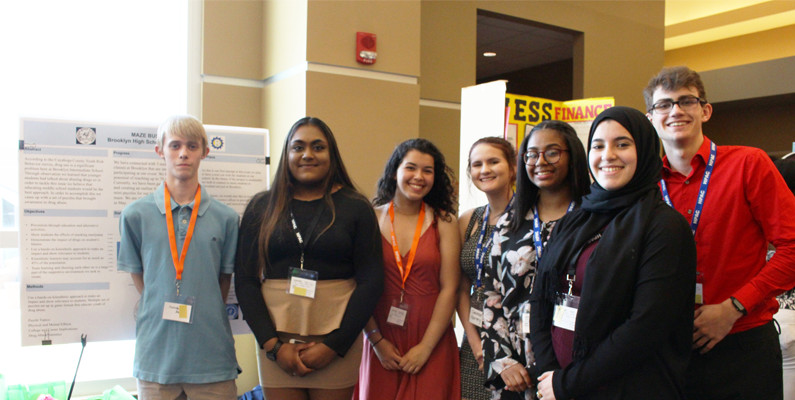 Brooklyn high school students are educating middle school students on the negative effects of drug use through a fun hands-on approach. They designed an escape room filled with multiple mini puzzles for middle school students to solve. One of the tasks in the escape room includes dribbling and shooting a basketball while wearing "drunk goggles" to simulate the effects of completing a task while under the influence of substances.
Permaculture Corner: Sustainable Landscaping for a Healthy Community
Hiram College, Hiram, OH
Derinne Callaghan and Taylor Hillyer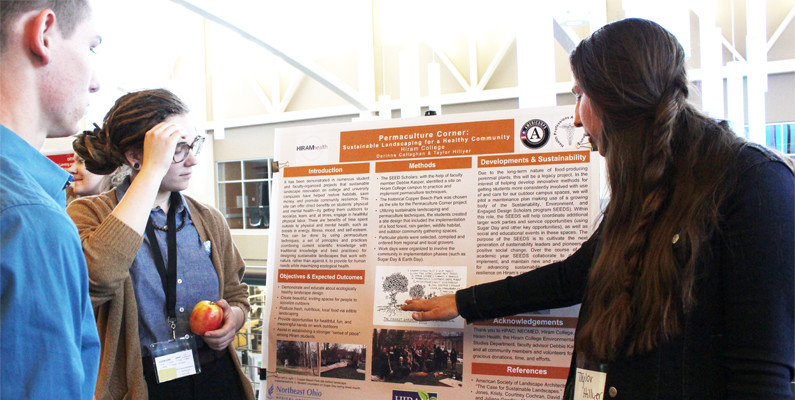 Growing fruits and vegetables not only benefits a healthy diet, but can also benefit physical and mental health. Derinne Callaghan and Taylor Hillyer from Hiram College are encouraging community members to garden and socialize outdoors through the creation of a food forest, rain garden, wildlife habitat, and outdoor community space. Using permaculture techniques - a set of principles and practices for designing sustainable landscapes - all the spaces created through their project incorporate long-term sustainability and efficient ecological growth. Included in their forest garden is the Pawpaw, a mango-like custard fruit native to North America.
Cultural Diversity of Healthcare
North High School, Akron, OH
Tara Biswa, Than Than Cho, Bir Man Gomden, Hsa Mu Na, Pradip Rai, Boo Le, Ashok Tamang, Tshiring Tamang, Sujata Subba, Chandra Gazmer, Susmita Rai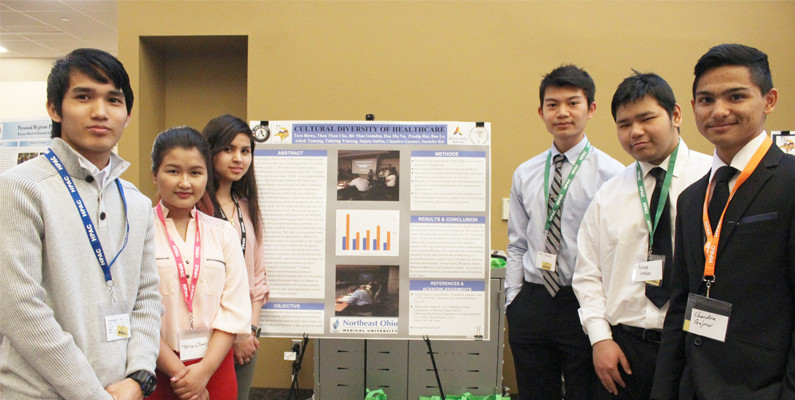 North High School is one of Ohio's most diverse schools and includes a large population of refugees from Bhutan. Having experienced the difficulties of navigating a new country firsthand, a group of North High School students created a presentation for healthcare staff at Summa Hospital to educate them on the societal and health beliefs held by those from Akron's refugee communities. Pre- and post-test results found staff greatly improved their cultural knowledge of Akron's refugee communities from the group's presentation.
Run Devil Run: Making a Trail for a Brighter Path and a Brighter Future
Noah Worron, Logan Beaver, Alek Beaver, Ben Pearce, Jake Kollman, Michael Picone, Breanna Kimball, Blaine Sorrick, Frank Fugman, Adam Fitzgerald, Andrew Quesenberry, Catherine Hoover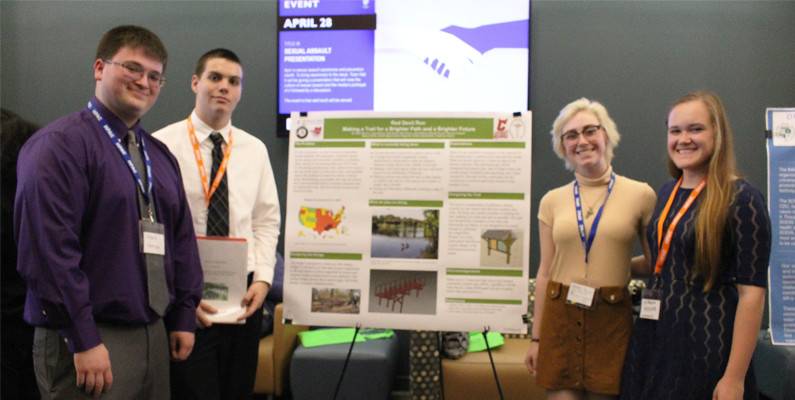 Mantua's higher than average rates of obesity prompted students from Crestwood High School to promote exercise in their community by refurbishing a trail near their school. Features of their trail include a 32-foot bridge modeled after an 18th century design, a trailhead sign, picnic area, and a billboard to display information on community events.
AmeriCorps is administered by ServeOhio, Ohio's Commission on Service and Volunteerism. Learn more at serveohio.org.